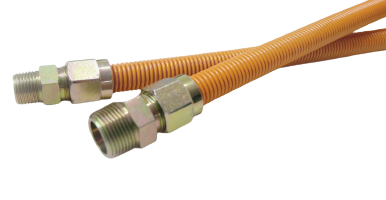 Use in clean rooms of semiconductor factories such as PDP, TFT, LCD that is available with a regular sprinklers
Stainless Steel 304
Zinc-plated Steel (Nut & Nipple)
EPDM Sealing Gasket
Nylon Isolating Ring
KFI Approved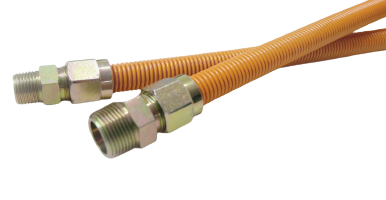 Use in clean rooms of semiconductor factories such as PDP, TFT, LCD that is available with a regular sprinklers
Stainless Steel 304
Zinc-plated Steel (Nut & Nipple)
EPDM Sealing Gasket
Nylon Isolating Ring
KFI Approved
Passed strict standards and inspection by KS standard (KSD 3625) and Korea Gas Safety Corporation (KGS)
Insulation ring is inserted to prevent gas explosion accident due to micro current, so it is safe from the danger of gas leakage
Excellent gas proof and no permeability, It is possible even after abolition of a long time cock.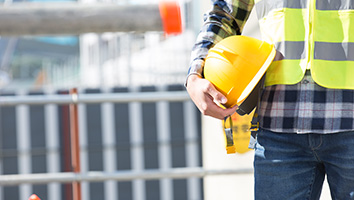 Easy to install.
Flexible and easy to bend compared to other products.
It is easy to install in a small space due to the freedom of banding.
Even if bent, the bore size does not decrease and there is no change in the gas flow rate.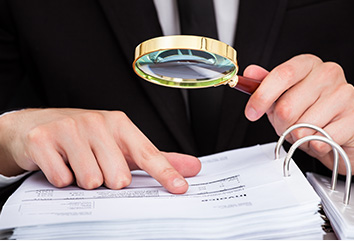 The product is safe.
KGS AA535 Technical standards and quality control.
The protective coating is coated with epoxy to exhibit superior quality to other PE coatings, such as adhesion performance, liquid content, flame retardancy, and weather resistance.
360 degree rotation nuts prevent hose kinks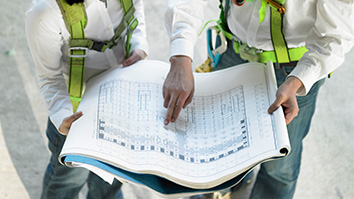 Product management is easy.
The product is packed in a sturdy packing box of 30 to 500mm ~ 1200mm, making it convenient for customers to purchase the appropriate quantity.
Since the product is divided into foam pads between products, product damage is less when moving the product, and it is easy to load and ship the warehouse.
ominal diameter
Inner diameter
Outer diameter
Screw Nominal
Minimum radius of curvature
Standard length (mm)
Tube thickness
15A
13.7
19.2
PT 1/2"
30 Below
500mm~3000mm
0.25mm over
20A
19.7
25.2
PT 1/2"
40 Below
500mm~3000mm
25A
25.7
31.2
PT 1"
50 Below
500mm~3000mm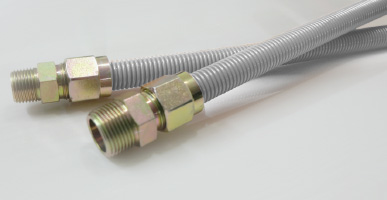 Stainless Steel (Uncoated)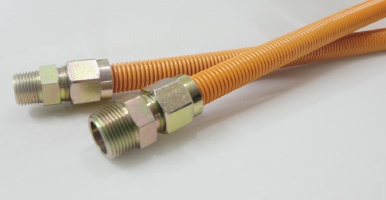 Stainless Steel (Uncoated)
Stainless Steel (Uncoated)


NO
Part Name
material
Remarks
1
Flexible cube
STS304
PT 0.25mm over/2"
2
Nuts
SS400
Zinc plating"
3
Flare Nipple 1/2
SS400
4
Flare Nipple 3/4
SS400

Performance test items
test conditions
Performance
Confidential Performance
0.02 Mpa, 1 minute, air pressure
No leakage.
Withstand pressure performance
610mm hose, 1.8Mpa, water pressure for 1 minute
No leakage, no other abnormality
Lelease performance
305mm Hose airtight test after 5 minutes of load release test
no abnormalities such as separation of fittings, breakage and leakage of hoses.
Torsional Performance
610mm Hose Torsional 90 degree torsion at uniform speed of 10-12 sec.
no damage, cracks, exposure, etc.
Bending performance
610mm hose, U-shaped bending at a uniform speed of 10-12 seconds per time 30 times each left and right
No leakage, breakage, or other abnormality.
Impact performance
Tube
Airtight test after dropping 2 kg of steel ball at a height of 1 m
No damage, cracks, exposure, etc
Yoke
Airtightness test after impact force
No damage, cracks, exposure, etc
Endurance performance
Repeatability
8 times according to the reference fastening condition
no abnormality
Airtightness
repeated adhesion test at 0.02 MPa for 1 minute
no leakage
Heat resistance performance
Airtightness test after keeping 305mm hose at 427 degrees for 15 minutes
No damage, cracks, exposure, etc
Stress corrosion performance
Exposure and deposition
Stainless steel : 180 degree bend Corrosion tested in a mixture of sodium chloride and sodium hypochlorite for 14 hours
No crack, etc
Airtightness
exposure (immersion) test at 0.02 Mpa for 1 minute
No leakage.
Vibration performance
610mm hose, 5kPa air pressure Amplitude 3.2 mm, 1000 times / minute, 55 minutes Repeat vibration and rest for 5 minutes Total 30 hour test
No leakage, etc.